Our Hiring Process
Interested in a career with Mutual of Omaha? Our hiring process involves three steps: apply, interview and selection. Learn about the process so you know what to expect. 
Step 1: Apply
Your first step is to complete an online application. Be sure your application is as complete as possible and includes your desired compensation. You'll receive an email notification to confirm that your application was successfully submitted.
If you have a disability and need assistance completing the application, please call 800-780-0304, Monday-Friday, 7 a.m.-4 p.m., Central Time. Hearing-impaired individuals can contact us at 402-351-2016.
You may check your application status online at any time by  viewing your profile. For other inquiries about your application or the hiring process, please email our support team at careers@mutualofomaha.com.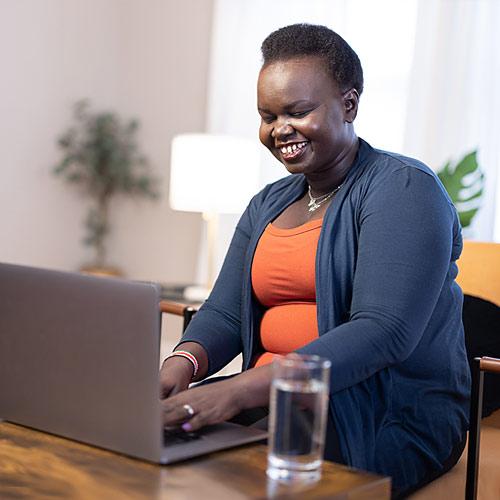 Step 2: Interview
If your skills and experience match the requirements for a particular position, a recruiter will call you to conduct the initial steps in the recruiting process. Only the most qualified candidates are selected for an introductory interview.
If the recruiter determines your qualifications most closely align with the hiring manager's needs, our HR team will schedule you for a virtual interview via Microsoft Teams.
Each job has a different recruitment process. You may experience one-on-one and/or panel interviews with the hiring manager and other stakeholders. You might even be scheduled for an online assessment.
During the interview process, you'll learn about our culture, the job's day-to-day responsibilities and expectations and what it's like to work at Mutual of Omaha. You'll be asked behavioral-based or technical questions to determine if you're the best fit for this role.
We've prepared the following tools to help you be successful in your remote interview:
Virtual Interview Tips (PDF)
How to Use Microsoft Teams (PDF)
Additionally, please let your recruiter know in advance of any special accommodations you'll need to complete an interview or assessment.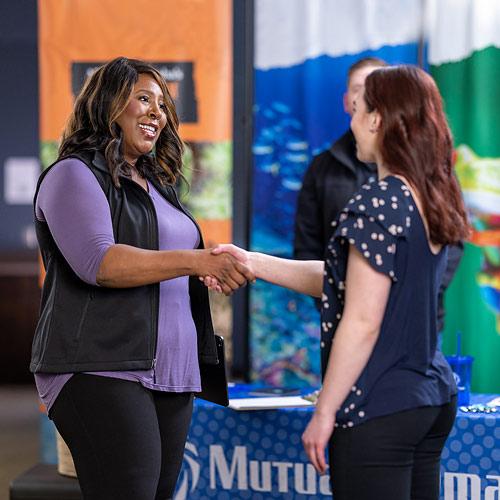 Step 3: Selection
Once all steps in the interview process are complete, the most qualified candidate will be selected for the role.
The length of time for the hiring process varies based on the requirements of the position. If you have any questions regarding your status, please email our support team at careers@mutualofomaha.com. You can also check your application status via your profile.
All employment offers are contingent on post-offer, pre-employment background checks and a medical screening. Upon acceptance of an offer, we'll work with you to determine a start date. Candidates who were evaluated but not selected will be notified via email.
Mutual of Omaha and its affiliates are an Equal Opportunity/Affirmative Action Employer. Qualified applicants will receive consideration without regard to age, race, color, religion, sex, sexual orientation, gender identity, national origin, disability or protected veteran status.  
EEO & Other Legal Notices (PDF)
Find your opportunity
Help customers protect what matters most. Discover your purpose in a career with Mutual of Omaha.