Our Culture, Values and Mission Statement
Our Culture, Values and Mission Statement
An authentic and inclusive culture starts with the ability to be the best version of yourself. You'll discover Mutual of Omaha's culture is built by good people who encourage your truest self.
Our mission and vision
Our mission
We help our customers protect what they care about and achieve their financial goals.
Our vision
For every customer ... a financial future imagined, planned and secured.
Our values
Mutual of Omaha's values are the attributes, behaviors and beliefs that connect Mutual associates with a common vision.
We exist for our customers

We care for, respect and listen to our customers. We use what we learn to provide the right financial solutions and a superior customer experience. We understand that we are here for our customers and because of them, so every decision we make is with their best interests in mind.

We act with integrity

We hold ourselves to the highest standards and seek always to do the right things. We deliver on our promises and honor our commitments. We are clear in our communications and transparent about our intentions. We adhere to high ethical standards, complying with regulatory requirements and company policies.

We are innovative

We encourage new ideas, try new things, and always learn from experience as we seek the optimum solutions. We relentlessly pursue ways to simplify and streamline our operations. Through innovation, design and experimentation we continually find ways to grow the business and enhance the customer experience.
Together we achieve greatness

We will continue to build a culture that respects and values the unique strengths and cultural differences of our associates, customers and community. We are a diverse and inclusive team, collaborating with and supporting one another to pursue shared goals and achieve personal growth and development.

We are accountable for results

We take personal accountability for results, working within and beyond our areas of responsibility to ensure timely decisions, quick action and ultimate success. We understand that we are in the business of managing risk, and work to protect our assets and reputation so that we can continue to meet our commitments.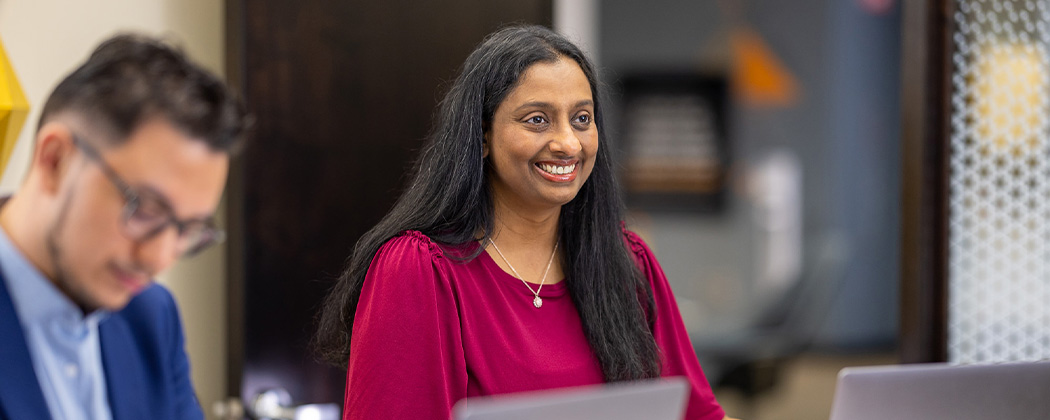 Diversity, equity and inclusion
You're at your best when your unique strengths and differences are valued and celebrated. You'll feel a sense of belonging from a company that believes and actively supports incorporating diversity, equity and inclusion in everything we do. From the moment you apply and throughout your career at Mutual of Omaha, you'll enjoy countless ideas, perspectives and backgrounds. Plus, you'll appreciate the connection and support from your co-workers who value your voice and root for you to succeed.
Learn More About Our Inclusive Culture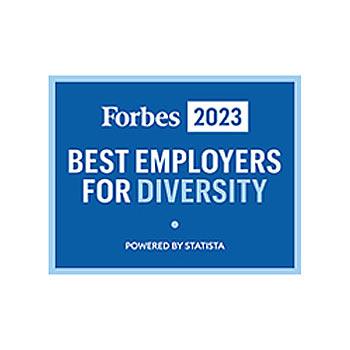 Forbes 2023 Diversity Award
An inclusive culture is part of our DNA and our company's success. We're proud to be among America's best employers for diversity.
Learn About Our Ranking
Employee Resource Groups
Join co-workers with shared characteristics, life experiences or a general interest in increasing awareness through inclusive programming and learning opportunities.
Volunteerism and community affairs
Mutual of Omaha was founded on the principle of helping people in their time of need. That principle is further applied through our charitable involvement in the community.
Mutual of Omaha volunteer program

Enjoy volunteering for community organizations, such as the Food Bank of the Heartland, Habitat for Humanity and Good360.

Matching gift program

Your individual contributions to nonprofit organizations are matched by the Mutual of Omaha Foundation — up to $1,000 per associate, per year.

Employee Assistance Fund

When times of crisis or financial need arise, this nonprofit organization is here for you, providing monetary assistance through generous donations from Mutual of Omaha associates.

Mutual of Omaha Foundation

The foundation provides financial support and volunteers to numerous nonprofits in the Omaha metro area.

Visit Mutual of Omaha Foundation

Supporting arts and culture 

Mutual of Omaha proudly supports arts organizations in their work. As an associate, you'll enjoy discounted tickets to various cultural events and subsidized memberships.